NORDING MEERSCHAUM
RUSTICATED
Ref: P0014
A large bowl rusticated meerschaum pipe restored to give it a new lease of life.
Rich dark amber in colour with the "background" darkened during manufacture. Nording meerschaum bowls were made by Laxey in the Isle of Man. Although this is a very large "chunky" pipe the chamber is actually quite normal with a diameter of 20mm and a depth of 30mm.
The bowl has been reamed to remove old carbon deposits and the outside cleaned and polished. The airways have been cleaned with isopropyl alcohol to remove all tar deposits. The stem has been cleaned and polished.
£60.00 plus postage
(Postage Royal Mail 1st Class)
Payment by Paypal
---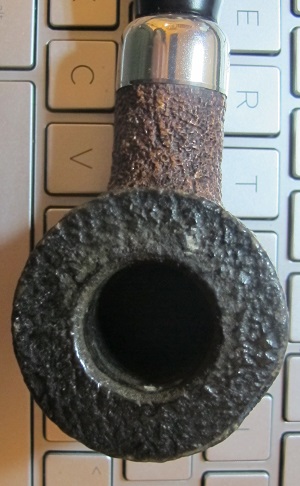 Above: illustrating the thick walls to the bowl, and a normal sized chamber.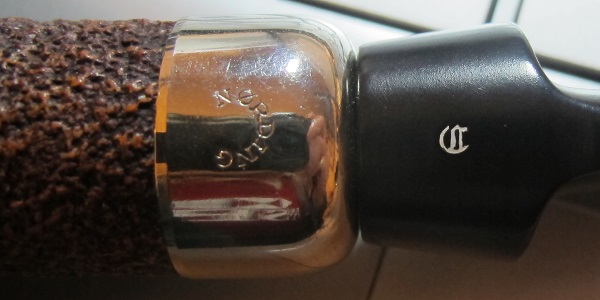 Polished nickel silver with the Nording name


This really is a large "fistful" of pipe!