Price £20.00
Plus postage Royal Mail 1st Class
Email : pipemanrod@yahoo.com
Kiko Leather Bound Pipe
Briar with Meerschaum Lining
Ref: P0018
An old favourite restored to give it a new lease of life so that it can be enjoyed once more.

An unusual pipe made in Tanzania by the Kilimanjaro Pipe Co. Ltd. These pipes were sold in traditional British tobacconists from the 1950s up until 2000 when the supply of Tanzanian meerschaum ran out. This pipe dates from between 1965 and 2000.
The pipe bowl has been reamed out to remove excess carbon deposits, and the bowl has been cleaned with saddle soap and then waxed and polished. The leather is in very good condition although there are some dark stains in places from over heating. The airways have been thoroughly cleaned to remove old tar deposits with isopropyl alcohol.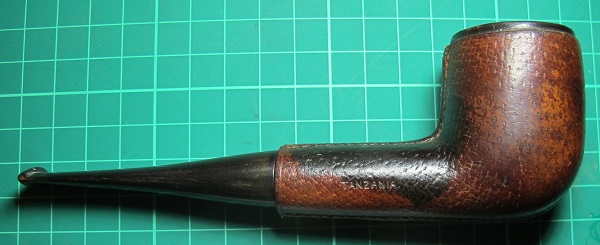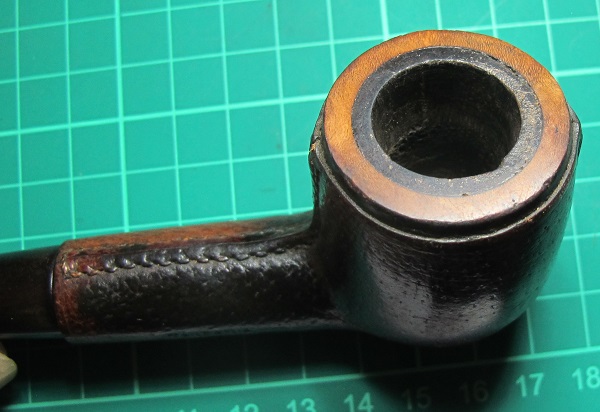 The top of the bowl has been sanded to remove carbon deposits and reveal the natural briar wood. The centre section is the meerschaum lining to the chamber, which once upon a time was white, but has darkened with use over the years.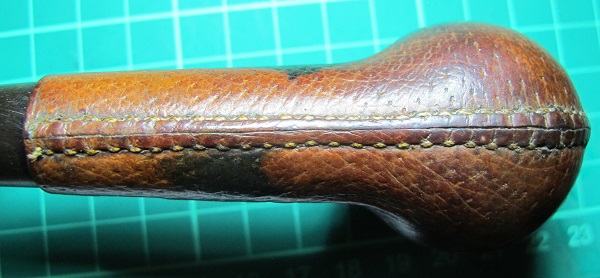 The leather and stitching is in very sound condition, but with a couple of dark patches where it has become over heated in the past.