£40.00 plus postage
Items are posted using Royal Mail first class.
Payment by Paypal in their secure site
No hassle returns
If you purchase more than one pipe at the same time then I would be happy to refund the postage on one of them.
Savinelli "System" Pipe
Made in Italy
Ref: P0055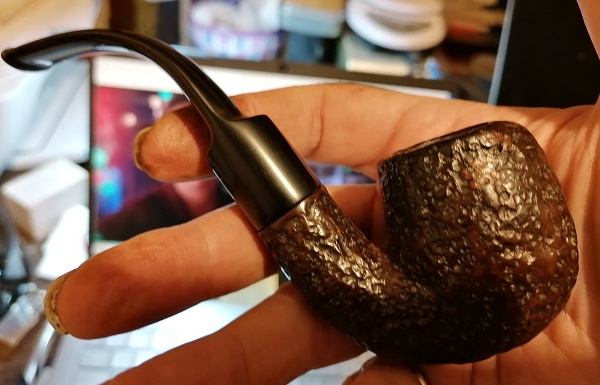 This pipe really came back to life after restoration. It is beautiful and I am so pleased with it. A lovely pipe from a well known Italian maker.
The bowl has been thoroughly cleaned, re-waxed and polished. The chamber has been reamed to remove the old build up of carbon. The stem has been cleaned and polished. All of the airways have been cleaned out using isopropyl alcohol to remove the old traces of tar, and to sterilise it.
It has come up rather nicely and is now ready for a new lease of life to be enjoyed by a new owner.