£45.00 plus postage
Items are posted using Royal Mail first class.
Payment by Paypal in their secure site
No hassle returns
If you purchase more than one pipe at the same time then I would be happy to refund the postage on one of them.
Bari Squash 7809
Made in Denmark
Ref: P0062
A sandblast surface displaying ring grain, on a freehand bent pipe (close to 'egg' shape), with big bowl (close in size to Dunhill's Group 4) by BARI. A single glance at this pipe and "Danish" comes to mind.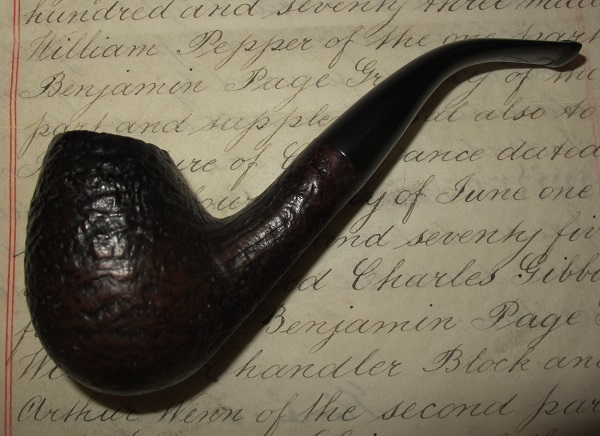 Bari is a brand founded by Viggo Nielsen in 1950 and sold to Van Eicken Tobaccos in 1978. In 1992 it was resold to one of its production managers, Helmer Thomsen, who has since been the sole owner of the brand name. Bari had very successfully adapted the new Danish design that had been started mainly by Stanwell for it's own models.
I believe this particular pipe was made sometime in the 1970's.
Nomenclature: The shank bears the marks "Bari Squash" "Made in Denmark" "7809". The stem also bears the Bari stamp, but it is extremely faint.
The bowl has been thoroughly cleaned, re-waxed and polished. The chamber has been reamed to remove the old build up of carbon. The stem has been repaired, cleaned and polished. All of the airways have been cleaned out using isopropyl alcohol to remove the old traces of tar, and to sterilise it.
It has come up rather nicely and is now ready for a new lease of life to be enjoyed by a new owner.