£60.00 plus postage
Items are posted using Royal Mail first class Tracked
Payment by Paypal
SOLD
No hassle returns. See:
Return policy

MANXMAN AMBER MEERSCHAUM
Ref: P0028
A gorgeous and sought after amber coloured meerschaum pipe made by Laxey in the Isle of Man, who made all of the meerschaum bowls for Peterson, Barling, Nording, and others.Typically the bowls did not bear a maker's mark, but just had the words "Genuine Block Meerschaum".imprinted into the bottom of the shank.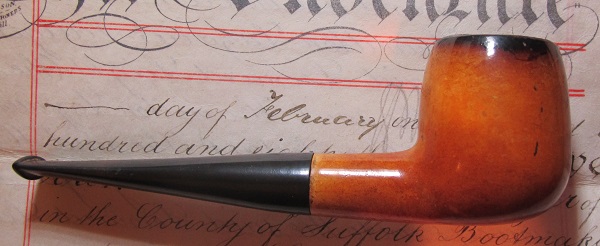 Laxey closed down their Isle of Man business after the supply of Tanzanian (Amboseli) meerschaum ran out in the year 2000.
Many of their meerschaum pipes were artificially darkened by a high heat process known as calcination to make them look old and well smoked. The blackened surface of this pipe on the rim of the bowl is originally how the pipe was manufactured.
The bowl has been reamed to remove the old build up of carbon, and the bowl has also been thoroughly cleaned and polished. The stem has been cleaned and highly polished. All of the airways have been cleaned out using isopropyl alcohol to remove the old traces of tar, and to sterilise the mouthpiece.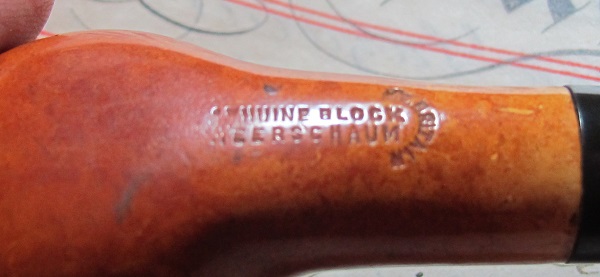 The little black mark on the bowl is a tiny natural flaw in the meerschaum stone. Nothing whatsoever to worry about.