£12.00 plus postage
SOLD
Items are posted using Royal Mail first class.
Payment by Paypal
No hassle returns
Falcon Pipe
Brown Stem - Apple Hunter Bowl
Ref: P0033
A restored Falcon pipe. This one has a brown anodised stem. A particularly pleasing briar bowl with nice grain.

The bowl has been reamed to remove the old build up of carbon, and the bowl has also been thoroughly cleaned, re-waxed and polished. The stem has been cleaned and highly polished. Unusually the mouthpiece is a pale khaki colour. I am pretty sure that this would have originally been a white mouthpiece. It looks cool though. There are some minor tooth marks on the mouthpiece. All of the airways have been cleaned out using isopropyl alcohol to remove the old traces of tar and to sterilise it.
Overall length: 152mm

Bowl height: 38.5mm (including base)

Bowl diameter (outside): 37mm

Chamber diameter: 18mm

Chamber depth: 32mm

Weight: 32g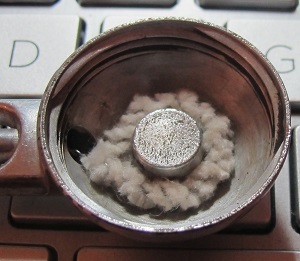 Falcon pipes benefit from being fitted with "Dry Rings" which absorb any moisture which gathers at the base of the bowl. They last 2 to 3 smokes before they need to be replaced.
Dry Rings can be purchased from GQ Tobaccos.
It is also recommended to use Extra Thin pipe cleaners from GQ Tobaccos.