£40.00 plus postage
Items are posted using Royal Mail first class.
Payment by Paypal
No hassle returns
DRYCELL
System Pipe
Rusticated Bent
Ref: P0034
A restored Drycell pipe. This one has come up like new after restoration. It is an absolutely delightful pipe in every way. I love it! Made in France. It has a system to trap moisture and also a mouthpiece like a Peterson P-Lip.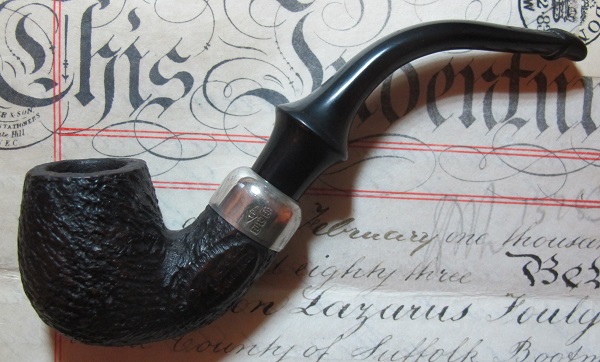 The bowl has been reamed to remove the old build up of carbon, and the bowl has also been thoroughly cleaned, re-waxed and polished. The stem has been cleaned and highly polished. It has come up just like new! All of the airways have been cleaned out using isopropyl alcohol to remove the old traces of tar and to sterilise it.