£55.00 plus postage
Items are posted using Royal Mail first class.
Payment by Paypal in their secure site
SOLD
No hassle returns
If you purchase more than one pipe at the same time then I would be happy to refund the postage on one of them.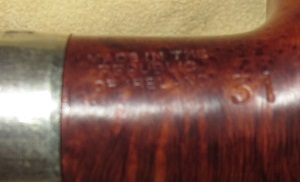 Peterson's System
Style 31
Commemorative Pipe Pre 1963
Ref: P0051
I found myself doing a lot of research on this vintage pipe. It bears features which make it a very interesting historic pipe.
At first glance it appears to have a hallmarked silver band, but this is actually not the case. For a start, the band is solid nickel (as opposed to the post 1963 "modern" nickel plated bands). Secondly, close inspection shows the faux hallmarks to be a shamrock, fox and stone tower, which were used up until 1963 on some Peterson's pipes.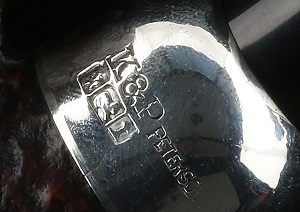 The nomenclature on the bowl itself shows "PETERSON'S SYSTEM" in an arched script, but the "P" is in the style of the very old syle "P" marking with a forked bottom tail and a curly "P", which was used on pipes up until the eatrly 1930s. Peterson's used this old style "P" only on commemorative pipes on occasions after the 1930s.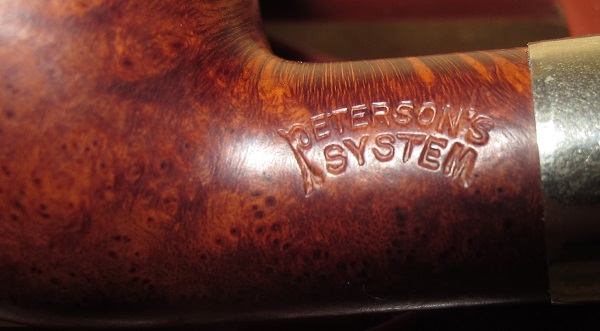 Therefore we have dated this pipe to pre 1963 and post 1949 (as it has the "Made in the Republic of Ireland" stamping), and it is a commemorative pipe.
The bowl has been thoroughly cleaned, re-waxed and polished. The chamber has been reamed to remove the old build up of carbon. The stem has been cleaned and polished. All of the airways have been cleaned out using isopropyl alcohol to remove the old traces of tar, and to sterilise it.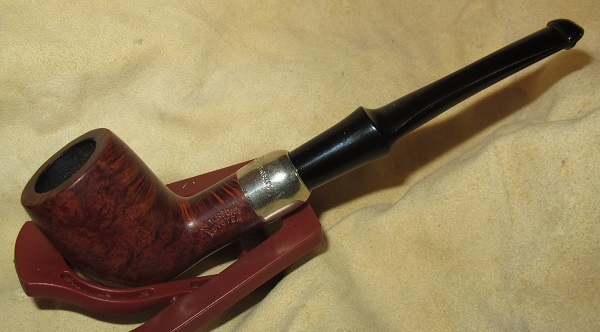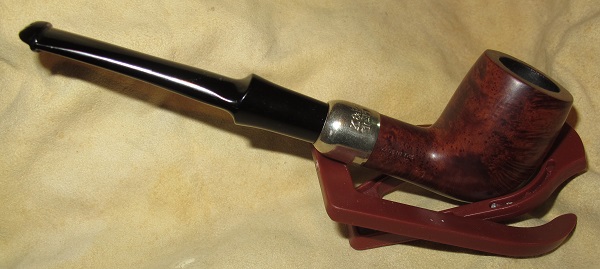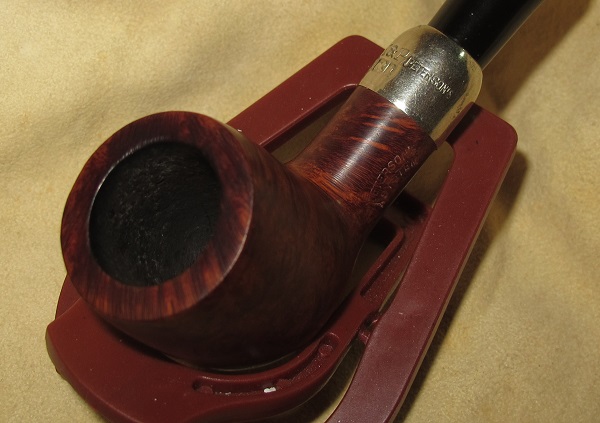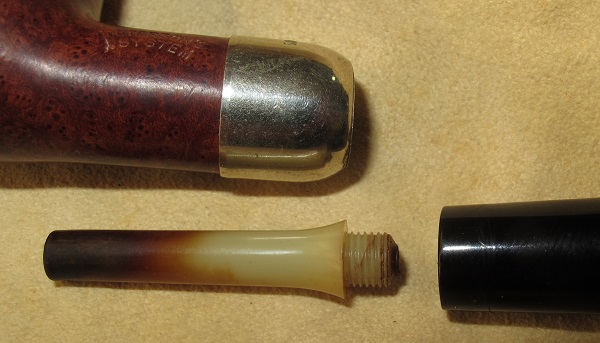 The moisture trap system. The nylon (?) trap screws into the stem. The stem is a push fit into the shank.