£35.00 plus postage
Items are posted using Royal Mail first class.
Payment by Paypal in their secure site
No hassle returns
If you purchase more than one pipe at the same time then I would be happy to refund the postage on one of them.
Albertson Briar
With Meerschaum Lined Bowl
Ref: P0065
A sandblast surface and with a meerschaum lining to the bowl.
Albertson pipes were made in Belgium by Hillen, former owners and makers of the
Hilson
line. Hillen is now owned by Gubbels, but
Albertson pipes are no longer made. They were named for Albert Hillen, son of Jean Hillen, the founder of the brand.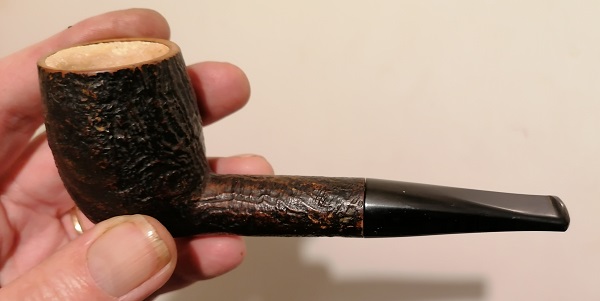 Nomenclature: The shank bears the marks "Albertson" and "Linna Meerschaum - Sandblast - 8".
The pipe has a removable metal "stinger" moisture trap in the stem.
The bowl has been thoroughly cleaned, and polished. The chamber has been reamed to remove the old build up of carbon. The stem has been cleaned and polished. All of the airways have been cleaned out using isopropyl alcohol to remove the old traces of tar, and to sterilise it.
It has come up rather nicely and is now ready for a new lease of life to be enjoyed by a new owner.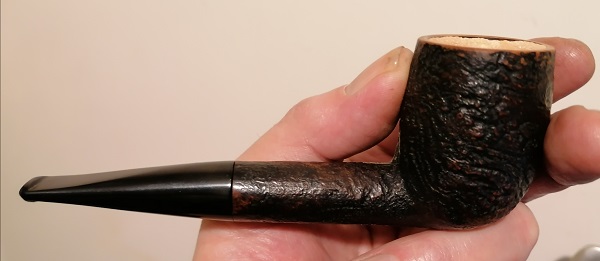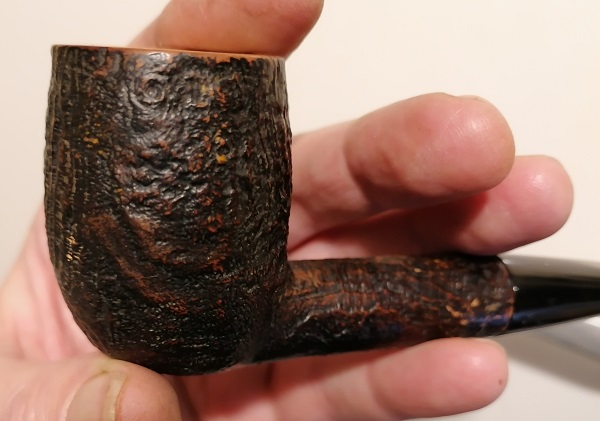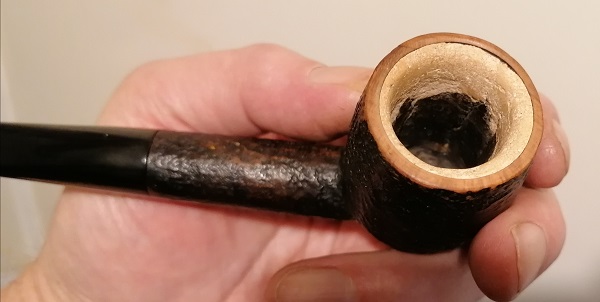 I have cleaned the rim and the inside top part of the bowl to reveal the original meerschaum lining, leaving a very thin layer of carbon in the lower part of the bowl.